U.S. LNG will help poultry farms of Linas Agro Group to cut energy costs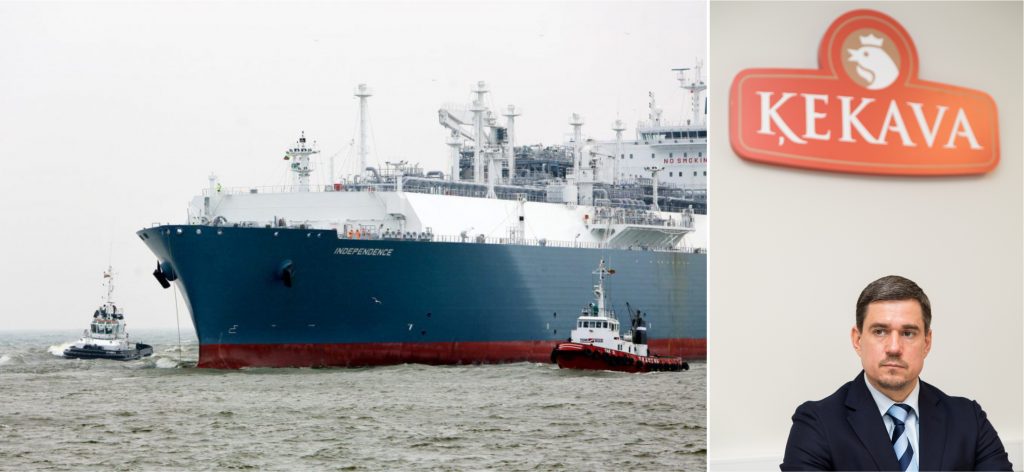 AS Putnu Fabrika Kekava was the first in Latvia to discover an alternative for Russian gas. The company acquired natural gas from Lietuvos Dujų Tiekimas, a successful tenderer in an international procurement procedure, who was the first company in the Baltic States and one of the first in the Eastern Europe to bring liquefied natural gas (LNG) from the USA via Klaipėda's LNG terminal.
This decision alone will allow save EUR 200,000 on energy costs.
"The decision to announce an international tendering procedure was first of all determined by economic incentives: energy costs of our production comprise nearly 7 per cent of all costs, while our annual gas demand amounts to 7 million cubic metres," stated Andrius Pranckevičius, Chairman of the Board at Putnu fabrika Kekava AS and Deputy CEO of Linas Agro Group AB.
The company has been conducting international procedures for acquisition of electricity for two years.
"The competition in the poultry sector is really tough, thus, successful development of business is only possibly through reduction of costs without compromising the quality of products. Organization of international procurement procedures for acquisition of energy resources is an opportunity to cut down the costs, because alternative sources of supply of gas and electricity enhance competition and reduce the prices.
We began our search for alternatives two years ago by organizing the electricity procurement procedure. This year we held an international tendering procedure for acquisition of gas. It was not a simple process – it took us several months to manage the market's legal regulatory mechanisms and understand the subtleties of international gas pricing," added Mr Pranckevičius.